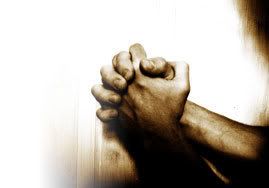 I absolutely love having a best friend who in the business of life understands my random "please pray for..."texts. We both have sent messages all hours of the night to ask for prayer for a major emergencies.
Matthew 18:19

"Again I say unto you, That if two of you shall agree on earth as touching any thing that they shall ask, it shall be done for them of my Father which is in heaven."
You see if we agree in prayer together for someone to be healed the Lord will grant it. I have prayed for certain things for years. Then ask for that same thing to be prayed for by others and the Lord answer right away.
I've seen what prayer can do. The day my husbands cancer mass moved right before his surgery my whole look on prayer changed. I saw God really does listen and answers. Not in our timing but his.
7 But when ye pray, use not vain repetitions, as the heathen do: for they think that they shall be heard for their much speaking.
8 Be not ye therefore like unto them: for your Father knoweth what things ye have need of, before ye ask him.
Just this afternoon I asked my best friend, Becky to agree in prayer for something. God knew I was going to ask for that because it came to past before I even found out. Praise God!!
May God Bless you on your journey.